---
Strong supply from South Korean USD bonds; valuations reasonable
As of end-August, South Korea issued the most USD-denominated IG Bonds in Asia, accounting for about 38% of the region's total supply. Like other Asian corporates, South Korean companies can issue bonds in US dollars or in local currency. Rather than issuing USD-denominated bonds, Asian corporates err towards issuing debts denominated in their local currencies for lower financing costs. But from the perspective of investors, the yields offered by USD-denominated bonds are more appealing. Although USD financing is more costly, companies, particularly international firms, that are sitting on sizable USD-denominated assets, will still opt for issuing debts in dollars since the benefits still outweigh the costs. This in turn, creates appealing opportunities for yield-chasing investors.
New Issuance of USD Bonds Breakdown in Asia (Jan – Aug 2023)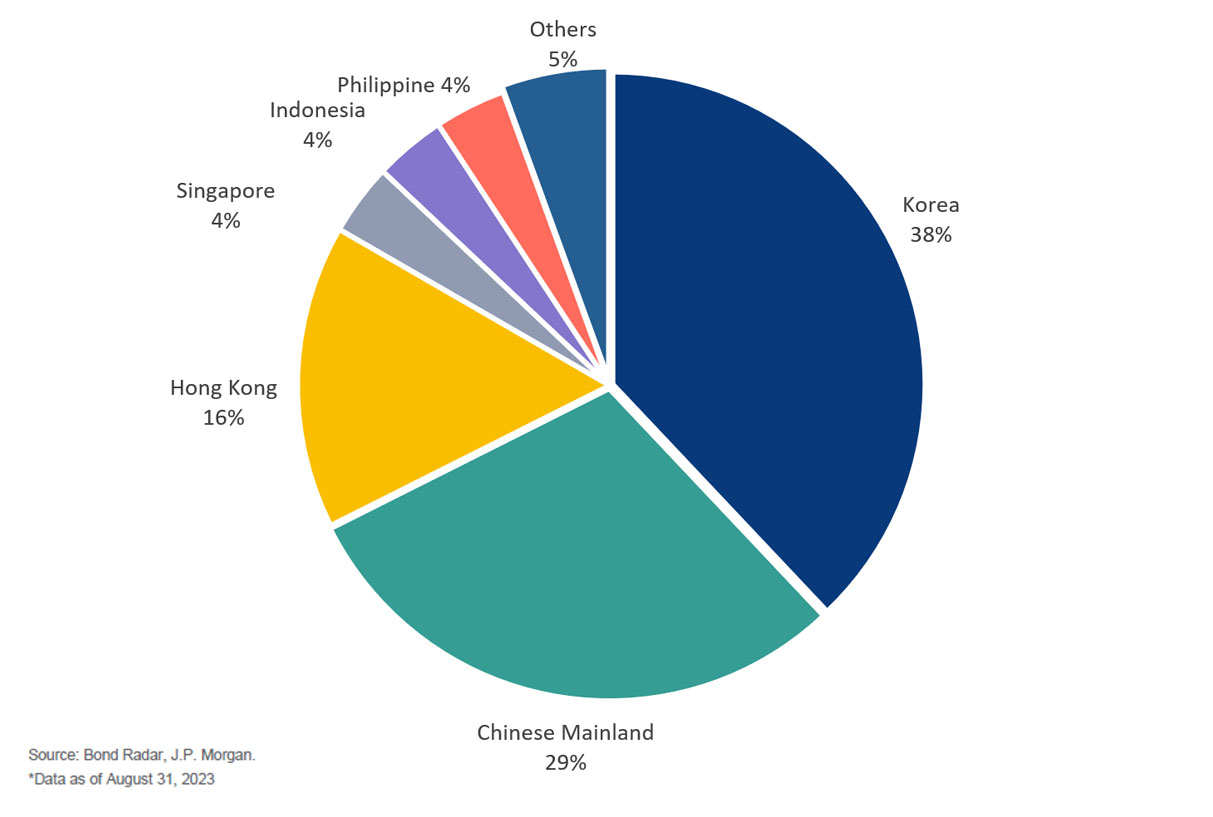 BEA Union Investment believes that South Korean USD-denominated IG Bonds not only offer attractive yields at reasonable valuations, another benefit is the strong liquidity the asset class has to offer. Many of those buying into USD bonds are foreign investors, who usually will trade more frequently, meaning it's considerably easier to find buyers when one needs to sell bonds in secondary markets. Bonds denominated in local currencies often pale in comparison in this regard.

Given the future interest rate trend, including Asian IG Bonds in one's portfolio will provide stable income with lower risk, and also diversify the sources of income, and have a well-founded approach.