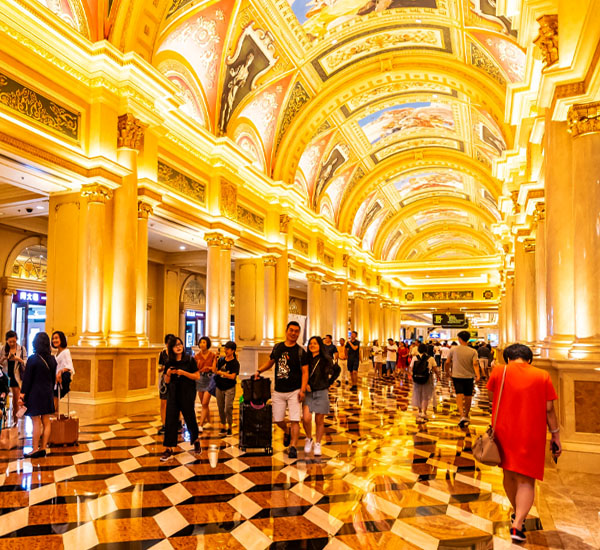 As of end July, effective yields of Asia's High Yield bonds stood at 12.2%, higher than that of the US and Latin America, which were 8.1% and 9.5%, respectively. Modified duration for Asia High Yields was only 2.6 years. Within Asia, our teams find opportunities in High Yield bonds issued by Macau gaming operators, India's renewable energy and airport operators as well as Indonesia oil and gas as well as property bonds.
Macau gaming High Yields continue to shine. The city's gross gaming revenue grew 10% in July from the previous month. Our investment teams predict Macau gaming operators will stay resilient the rest of the year, with the potential of credit upgrades. Also undergoing a solid recovery from the pandemic is India's airport passenger volumes. The country's airport operators recorded solid cash flow, and select issuers had their credit ratings upgraded. Another bright spot is India's renewable sector, which has been receiving strong support from the government. Respective corporates are able to actively raise funds through a plethora of channels, such as equity and debt issuances, loans and asset sales.
The performance of China's property High Yields remained gloomy. Starting from the end of the first quarter, our investment teams have been bearish towards the sector and have since then sharply reduced our holdings. The country's residential new starts and investments extended their downtrends. At the Politburo meeting, the authorities acknowledged the housing sector's supply and demand dynamics have shifted, and future policies will be adjusted accordingly. Local authorities are mulling to relax certain policies to support the mass market and spur demand for housing upgrades. In the face of depressing sales and in the absence of commercial projects to secure China Bond Insurance Company's guarantee to issue onshore bonds, developers could sink into deeper financial woes, underscoring higher chances for defaults.  We expect more credit events could happen in the second half. Hence, our teams will continue to shy away from the sector.
---
Summary

Developed markets are demonstrating signs of recovery, reviving investors' interests and confidence towards risk assets. But the global economy is currently at a juncture, where economic health, inflationary pressure and policies of regions and countries are all heading into different directions. Any change in data trends or policies could shift the markets. Thus, when making asset allocation, it's vital for investors to consider short-, medium- and long-term market conditions and stay nimble.