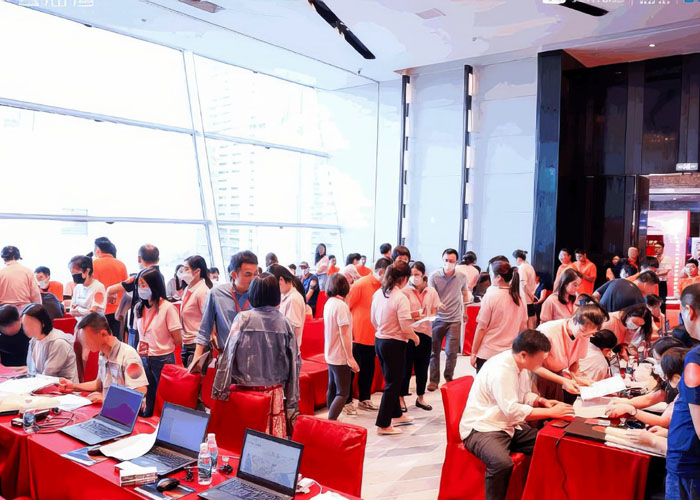 Economic activity in Greater Bay Area has been rather low. The hot temperature is not offering any help, as residents prefer to stay in air-conditioned malls or come out only after 4pm to avoid the unbearable heat. Both new and second-hand house markets in Shenzhen had recorded limited transaction volume in June and July. The new housing market excelled over the second-hand market, yet overall still resulted in a -8% MoM In June, and transaction volume stayed at a 2-year low. All districts had an average transaction price 10-15% below the government guide price except for Futian and Nanshan districts.
However, new changes can be seen within the current bleak market:
A residential development in the Futian Xiangmihu area, with a single en-suite starting from CNY12 million, saw all of its properties sold out on its first opening day. This is due to its good geographical location on top of the government price cap which makes the price 20% lower than surrounding second-hand properties.

Another newly built project in Qianhai Guiwan area sold 95% of its properties on the first opening day, bagging over CNY10 billion in sales in one day. The development offers single en-suite units starting from CNY9 million.
A second-hand property in Futian Xiangmihu (CNY13 million) attracted many suitors given its 8% below market price offer, closing the deal within one month. This is due to its good value being in the Shenzhen luxury residential area with a good network of schools.