Asia focused mixed-asset strategy offers a risk-aware approach to capture growth potential
---
Asia's economic growth potential surpassed other regions. The global economy is challenged by the surge in energy prices and inflation pressure. However, Asia is expected to be a leading growth engine continuously according to the latest report.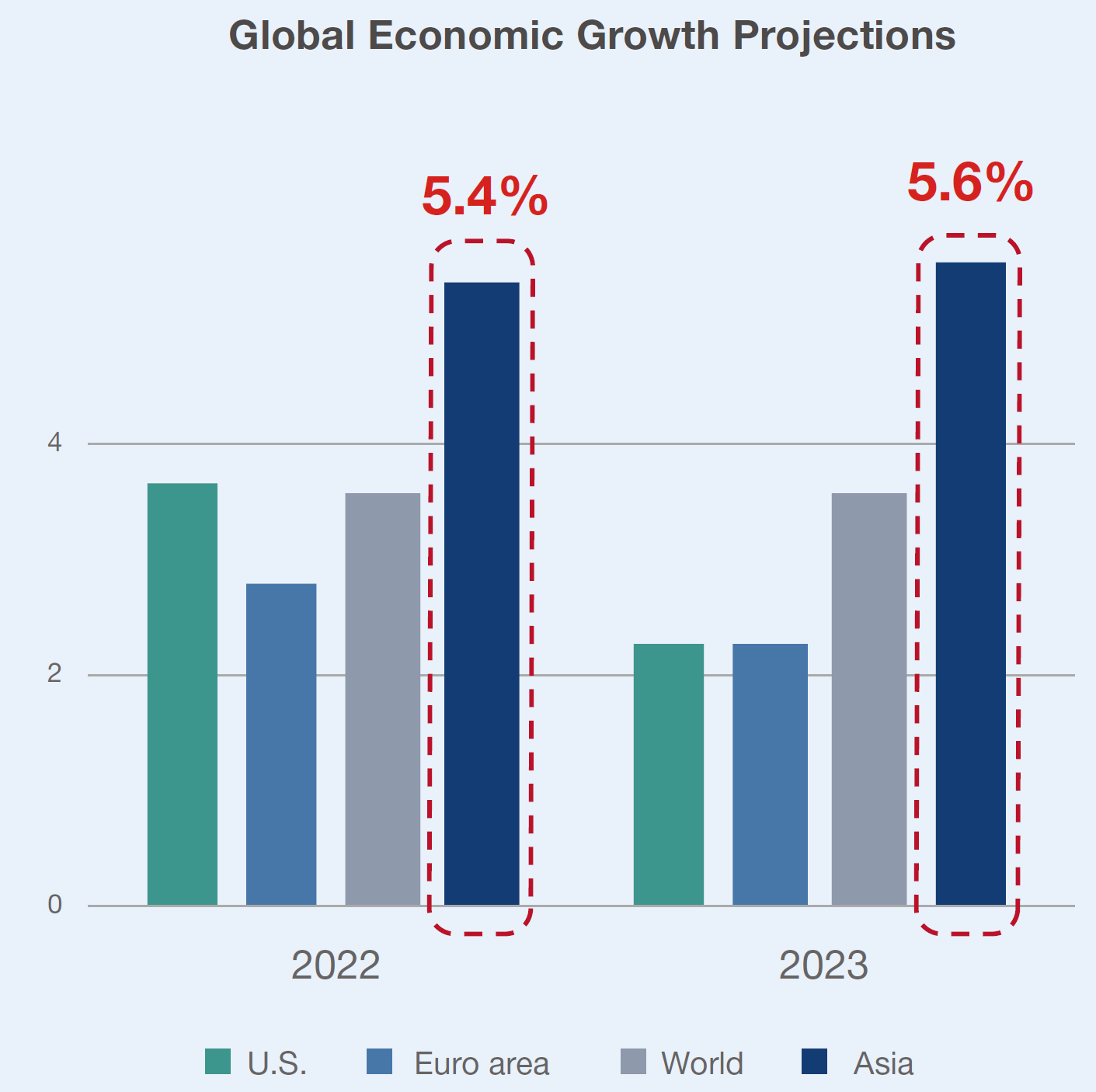 ---
Asia equity markets offer attractive long term growth potential which presents a lower price-earnings ratio compared to global peers.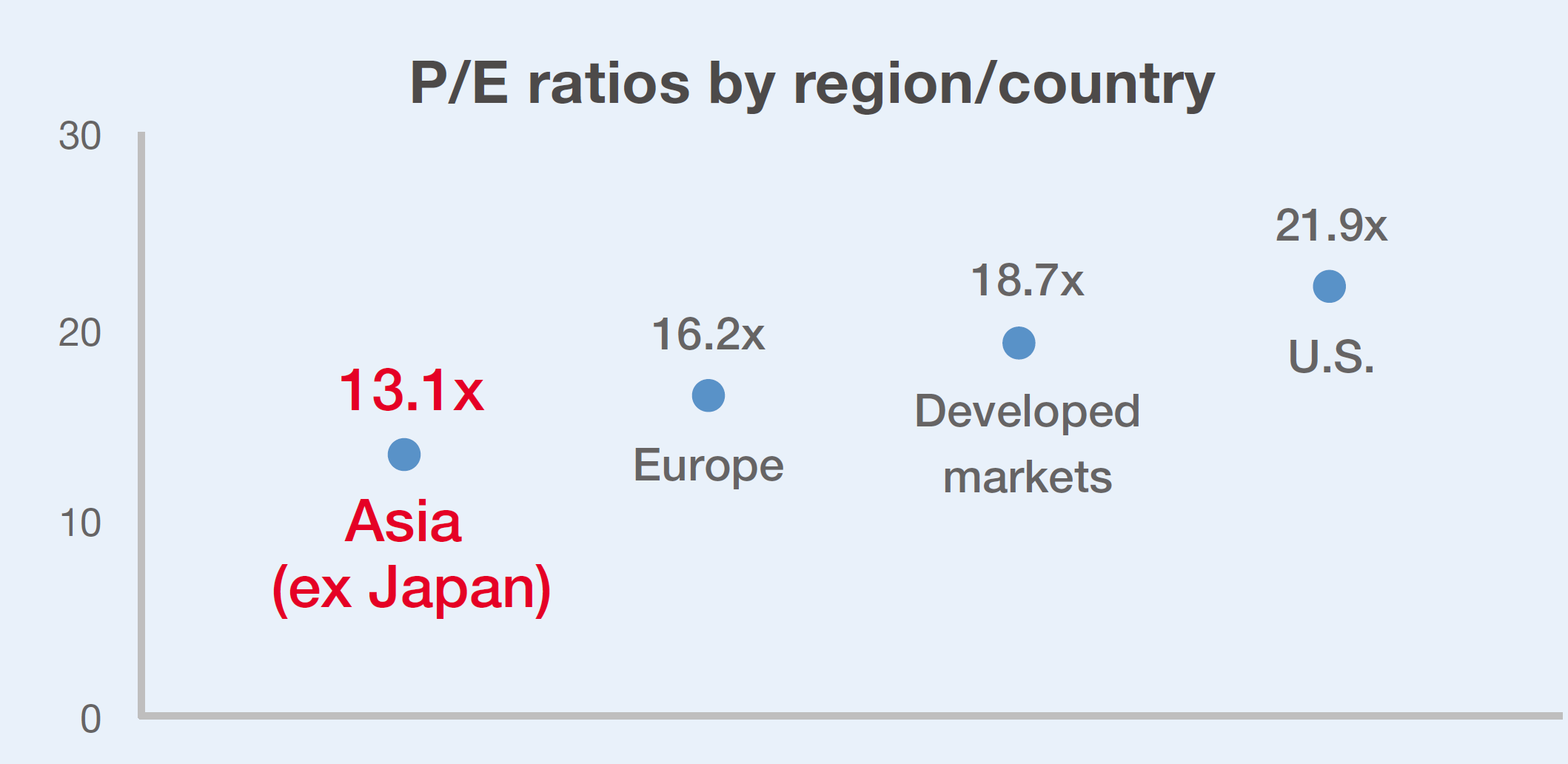 ---
Asia bonds provide higher yield and shorter duration, which makes it a valuable asset class when the markets are sensitive to the changes of interest rate.

---